Nicoleta Anderca
Consultant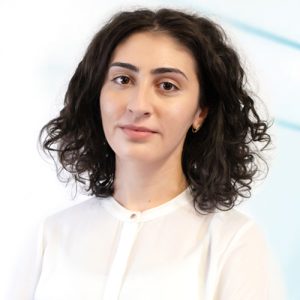 Nicoleta, graduated in 2020 the Faculty of Economics and Business Administration within the West University of Timisoara, specialized in Management.
Currently, she is in her 1st year master degree within the same Faculty, the field of Management, specialization Diagnosis, Evaluation and Business Consulting (DECA).
From the moment she worked at her bachelor's thesis, Nicoleta decided to develop a career in the management consulting domain as well as in the European project development and implementation. The title of her bachelor's thesis is "Documentation of financing projects through the Structural Funds" and consists two parts: the first part, theoretical one, in which she presented all the existing Operational Programs for the 2014-2020 period, and the second part, the practical one, which consists the elaboration of a Financing Application and a Business Plan for a financing within the Regional Operational Program (ROP) 2014-2020. This whole process of writing the paper raised her interest to find out more and more about this business field and made her curiose to put into practice the information obtained, so she decided to join our team.
Being a passionate person about this domain, she is constantly documented about the existing financing funds. She always tries to meet the deadlines of the tasks she has to perform, so this skill helps her a lot in this field.
She is curious, likes to document herself and to be up to date with as many aspects as possible. This skills were developed during her 3 years of college, when Nicoleta participated in various events (such as: Career Alphabet, BAAB - entrepreneur of on the faculty benches, the Entrepreneurship Workshop).
Being a motivated person, persevering and managing to successfully fulfill all the proposed objectives, we are sure that she will show the same behavior in our company.