Expert Consulting is a consultancy and training company for excellence in business, specialized in the elaboration and implementation of projects for the development and diversification of business by providing innovative solutions.
Cu un istoric de activitate de peste 20 ani, Expert Consulting este unul dintre cei mai importanti jucatori de pe piata serviciilor de consultanta in management si afaceri din Regiunea Vest, dar si din Romania, o companie dinamica, cu un portofoliu vast de proiecte si o experienta semnificativa in acest domeniu de activitate.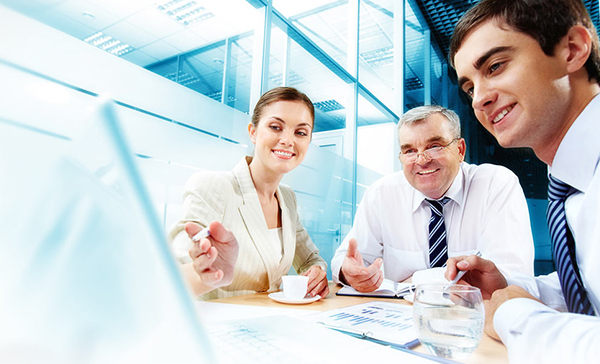 Our services
The company offers a complete range of services, from developing the documentation for accessing European grant funds (grant applications, business plans, cost-benefit analysis, feasibility studies, financial analysis etc.) and asistenta in implementarea proiectelor finantateto developing market studies and marketing strategies, diagnostic analysis, business environment analysis, and other similar documents. Moreover, Expert Consulting offers a diverse range of business and management coursessome of these being accredited by the National Authority for Qualifications.
Expert Consulting services are dedicated to private companies (small, medium and large companies), public institutions, and non-governmental organizations at a national and international level.
Partnerships
Expert Consulting is an accredited member of the Romanian Management Consultancies Association - AMCOR.
Among the partnerships between Expert Consulting and the enterprises, institutions, and national as well as international organizations, we mention:
Deutsche Management Akademie Niedersachsen (DMAN)
The Chamber of Commerce, Industry and Agriculture Timis (CCIAT)
The Romanian Sustainable Energy Cluster (ROSENC)

Certifications
For the main field of activity, "Consultancy activities for businesses and management", Expert Consulting has implemented and maintained:
A Quality Management System - ISO 9001:2008
An Environment Management System - ISO 14001:2005
certifications recognized internationally issued by SRAC in partnership with the most prestigious certification organizations network - IQNet (The International Certification Network).


Nowadays, the value of the portfolio of successful grant projects (in implementation or already finished) rises at over 250 and covers multiple activity fields (industry, medical services, agriculture, energy, research-development, infrastructure etc.).
The success rate of the projects developed and submitted is 92 %, and the volume of grant funds gained (national funds, European grant funds and other public funds) exceeds 250 million Euros. What makes us different?
In a highly competitive marketplace, we believe that we easily differentiate ourselves through our attitude and the quality of the services offered. For that matter, all the services that we offer to you have the mark of quality, which is our permanent preoccupation. We consider that the guarantee of the quality is mainly given by our multidisciplinary consultant team, by the professional and human value of each of our team members.
The knowledge on public and business environment, a well understanding of the clients and their needs, as well as the experience gained through various projects in which they took part in, are the main assets of our team of consultants, which recommend us as a trustworthy partner for the road from ideas, to opportunities and business success.
The major projects we elaborated give us confidence in our own strength and make us willing to sustain from now the building and development of your businesses, to take part in writing successful stories, even where the context seems to be unfavorable, and the obstacles insurmountable. With every project we became more skillful, more efficient, and more confident in our potential and the areas in whose development we contributed to.
If you want your ideas to come to life and to grow your business wisely, we encourage you to contact us, so we can identify the best solutions and the existing opportunities, guidance and professional advice in business development, because together we can build the success of your business.