Marian Mocan
General manager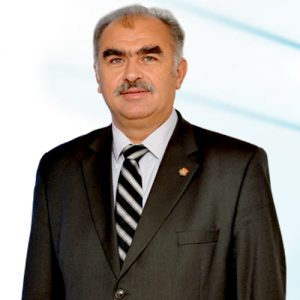 Area of expertisegeneral management consultancy, strategic management, logistics, due diligence, business planning.
Contact: mmocan@expertconsulting.ro
A complex personality, Marian Mocan represents the perfect blend of a successful business man, experienced consultant, Bologna teacher chosen by the students' vote, the regional coordinator for Western Development Region of the Management Training and Consultancy Companies National Association AMCOR, senior Rotarian, arrived in the high position of Rotary district governor, who has developed relationships with men of good quality and has their recognition and trust.
Through his personal brand, Marian Mocan contributes directly and decisively to Expert Consulting company image the in market.
He invests his employees with confidence, is understanding and very sociable.
Unselfish person and generous with others, he solves delicate problems, emergencies or bottlenecks in communication.
He is open to pros and cons, practices a participatory and deliberative style of leadership, successfully mediates differences of opinion within the team. He prevents moments of conflict through effective stress management and through individual discussions with colleagues, which help to their personal and professional development.
The team defines him as "the pillar" of the business, the link between people or the root that grows in different directions the company.
When making strategic decisions, he firstly seeks the legal way, fair and thorough, not necessarily the easiest, even if this requires a sustained effort.
Excellent observer, he likes to take the pulse of various public and private circles, developing his representation and socializing role and becoming the main relational source and of networking with partners and key customers of the company. He maintains contact with competent persons who can intervene in solving any problems.
He is a business devoted partner to each client.
Formed in the spirit of "ein mann, ein wort", sober and cultivator of seriousness, strictly complies with the client and his given word.
Balanced personality, an authentic Libra, Marian gives you the feeling of safety, stability, trust and respect, a true comrade who won't leave you in difficult times.
He relies on his empathy, on his social and emotional intelligence and personal example. He never asks others to do something that has not previously experienced himself.
He built a team that he can rely on, a pleasant and relaxed working atmosphere, where people have an incentive to work and help each other to finish all the projects, even if sometimes they had 65 projects in implementation simultaneously.
To succeed, he favored equal treatment of colleagues, where the proven value prevails, and integration in the team is the condition of remaining in the company.
He believes that excellence in business implies to be able to innovate and get out of patterns, but to have the courage to do this in project writing and management, you must first develop your own style, a set of models, processes and unitary working papers, which you can then consistently apply.
He graduated from Mechanical TCM department in 1986, has a Master Business Counselor in 1994 accorded by the Washington State University and a doctorate in economics at the West University of Timisoara in 1999. He was a visiting professor in France, USA, Germany, Italy, Spain etc.
He has experience in consulting since 1993 when he participated in founding the Romanian-American Consulting Center for Private Development Initiative from Timisoara where he worked for 6 years.